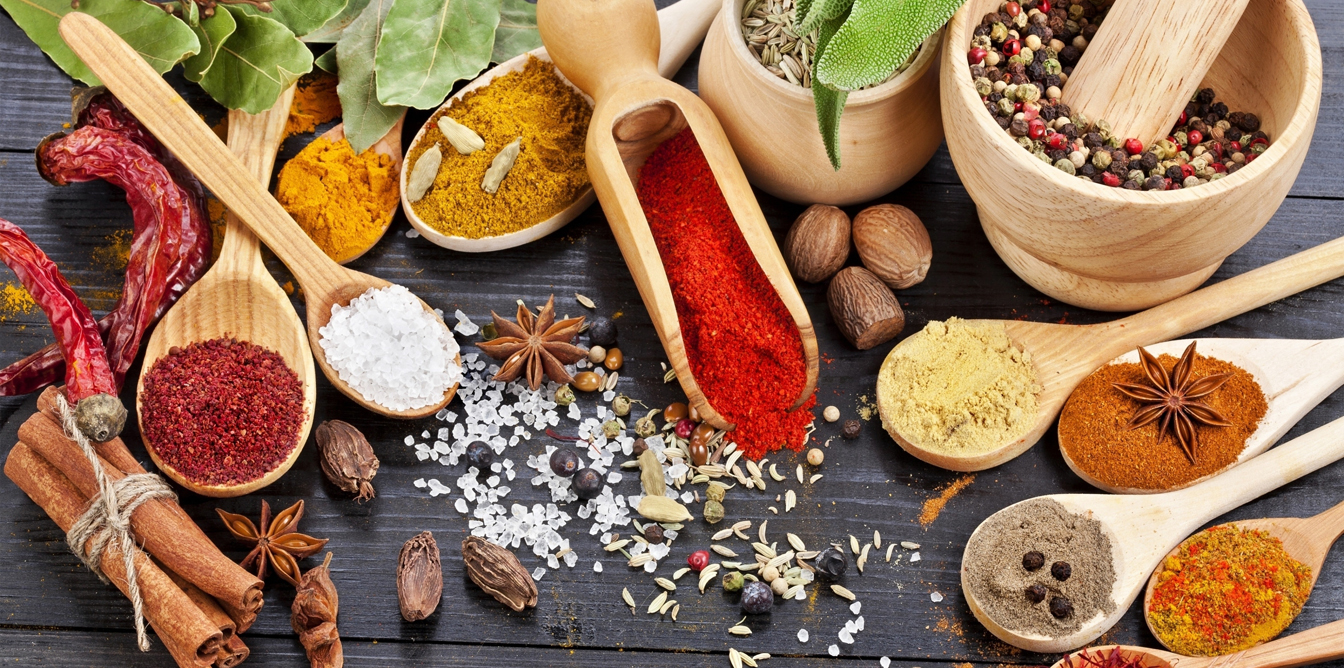 India is the prime global destination for spices and it's variety that's available here is just unmatchable. click to read more.India is the prime global destination for spices and it's variety that's available here is just unmatchable. No other country in the world has ever been able to match up to the quality of Indian spices though many have tried replicating them. For centuries, India has been exporting finest quality spices across the world. All thanks to the intellectual spice manufacturers and exporters in India who produce the quality spice powders right from scratch and make them readily available to their consumers across the world. One eminent name among the prime manufacturers and exporters of Indian spices is Pramoda Exim Corporation.
What Makes Us The Best Indian Spice Manufacturers and Suppliers?
At Pramoda Exim Corporation, we imply to meet the rising demands of processed Indian spices in the global market. Spices are valued as food additives and also known best for their medicinal values. Spices and their derivatives find applications in pharmaceutical, personal hygiene, food processing, and beverages industries. Hence, they are in good demand across the globe especially in countries like the UAE, US, Europe, and Asia-Pacific. As the primary spice manufacturers in India, Pramoda group strives to cope up with surging demands of optimal quality Indian spices in these countries.
Variety At Its Best: India is a home of the distinguished collection of spices. We bring them all for you. Right from asafoetida, turmeric, red chilies, coriander, fennel, dill seeds and lot more, we make a wide range of Indian spices readily available to our customers across the globe.
Advanced Manufacturing Methodologies: One of the primary attributes of our company is our sophisticated infrastructure and finest spice processing methodology that helps us get the desired product within minimal time and in its best form. Our spices are sourced from best spice production regions in India and are processed with optimal care to get the finest quality desired.
Quality At Its Best: Our production units are comprised of quality testing personnel who have years of experience in quality assurance and know what are the parameters to be taken care of in order to produce the best quality spices. Not even minute mistake or quality errors are to let go. Everything happens under strict supervision to give out the finest quality product.
Best Packaging: Our spices are packed in the finest way to keep up their freshness intact until they are opened. They are packed in quality, food grade packets that are safe with the spices inside. So, no worries, they are not harmful.
Delivery without Delay: With widespread supply chain, networks and staff, we operate to supply our Indian spices across the world within the timelines promised. We promise to deliver our spices in desired quantities and quality intact to our customer's doorsteps without a delay.
Reasonably Priced: We source our spices raw material direct from the farmers or spice producers and then process them at our unit. Hence, we offer our spices at a much more reasonable price as compared to other suppliers. So, we are able to give away the quality desired at comparatively low prices.
Hence, if you have a need for finest quality Indian spices whether retail or bulk, just source them from us and we promise you to satisfy with quality, our service, and timeliness.