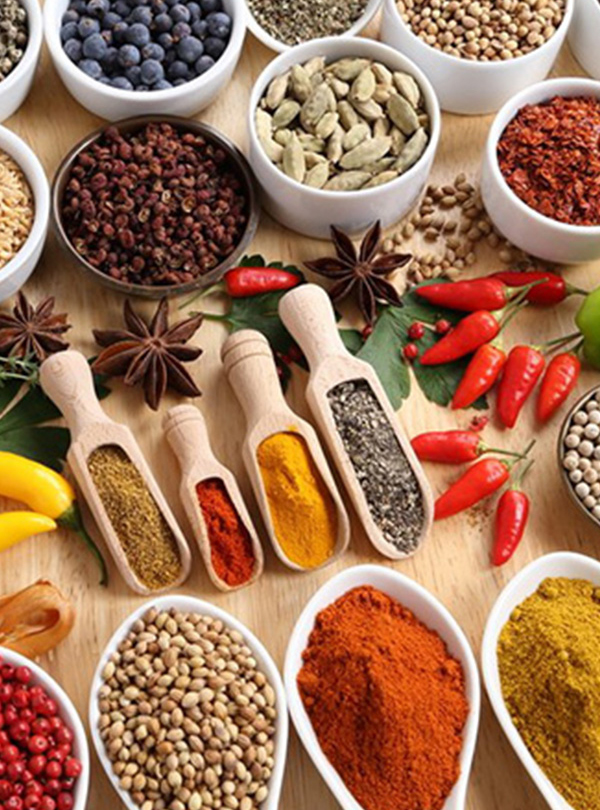 It is a well-known fact that India is the largest chilli producer and exporter in the world and one of the core places of chilli production and export in the country is Guntur that lies in Andhra Pradesh, in the southern belt of India.
We, Pramoda Exim Corporation operate directly from Guntur to provide the best of red chillies and their esteemed varieties to our clients across the world.
Pramoda Exim Corporation is one of the leading manufacturers, suppliers and exporters of Indian spices and agricultural products in Andhra Pradesh. We are an ISO 22000 : 2018 certified export company supplying the best varieties of red chillies, spices, grains, oil seeds and cotton all across the globe.
With tremendous experience in exports, we are committed to provide our customers the best level products in time. Our focus however has always been on the standardization of the product, quality control and total customer satisfaction. With highly-skilled labor including the experienced technicians and workers, we operate with advanced technical capabilities and are capable enough to meet our customers' needs at short possible notice irrespective of the product volumes they require.
Started as small venture, our business has grown enormously through years and has now expanded its reach beyond boundaries where we successfully export our products to 30+ countries and importers.
Why We Are Best In Our Field?
We thrive for quality and are thoroughly committed to deliver 100% pure and organic products to our customers.
We own a warehouse and therefore, can easily as well as quickly supply large volumes of products within the stipulated time schedule.
We accord great importance to corporate relationships and are always in touch with our customers to understand their market needs while keeping them well-informed of the market trends and prices regularly.
We look forward to long-term commercial associations and hence, we believe in hearing to our clients with patience. We give prime importance to customer needs or problems and try to address them at the earliest possible for thorough satisfaction.
We stress on clear communication between us and clients to avoid indifferences later and look forward to a healthy client relationship based on ethics and integrity.
With a highly experienced, skilled and dedicated team of professionals, we promise the highest level of services and are definitely the best in what we do. Hence, our customers can always rely on us without a second thought.